This week I had a slightly up and down week – some great stuff, and some things that didn't go so well*,  so here goes with some thoughts about 
5 things that happened, some good, some not so good
This week I tried something new, a liberating structures exercise. It went 'ok', and the team were really open to letting me experiment with them (thank you). But I don't think I introduced well enough, and it didn't work as well as I was hoping it would.
I didn't manage to get some things 'done' that were important to me, despite really planning my focus for each day. That was frustrating, and meant that the week felt, well, unresolved.
I'm writing this in WordPress first, to see if that's easier/better. I know that doing this will help me learn how to use WordPress better but at the moment it's just annoyingly not feeling as good as Medium. Although it is already much better for accessibility as I can add alt text to images more easily.
Some great things happened as well and some highlights were:
3. Matthew organised a Dragon's Den style afternoon for teams to present pitches to a group of venture capitalists. It was really interesting to hear the questions coming from the 'Dragons**' and to see the team pitch passionately for the things they're working on.
4. We had a great management team meeting where we tracked progress against the things we said we'd focus on last month, and agreed what we'll focus on next. I really like the way it's enabling us to prioritise what we want to achieve, and where we want to put our energy as a leadership team.
4. I had several really good conversations with colleagues that a) contained great advice and feedback b) inspired me and c) helped me think through my approach to things.
5. I went to the API Factory show and tell – and saw a team of excited, inspired people, who've learnt loads over the past few weeks. That was awesome. This team does video week notes: https://youtu.be/nOweYg3KNvQ.
6. Despite the endless rain***, I went for a swim at the Lido.
What I read this week:
Nour wrote a wonderful blog post in the run up to OneTeamGov's well being camp: https://link.medium.com/JHwRikz8uW
This was an interesting piece about teams, and governance:
https://www.rolandberger.com/en/Point-of-View/Radical-autonomy-at-scale.html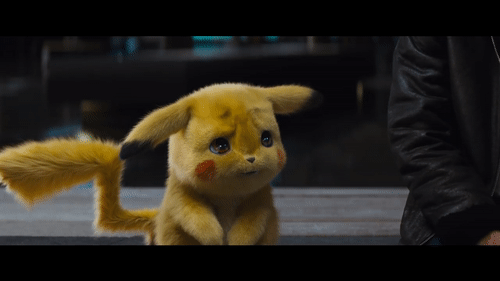 *I realised that I usually write about 5 great things, and that it's as important to write about when things don't go as well.
**They were incredibly friendly, asked great questions, and very incisive.
***Endless rain. And cold. The pool was still really busy, obviously many other people are as obstinate as me.